Official program of the 5 days of Learning activities in the Marche region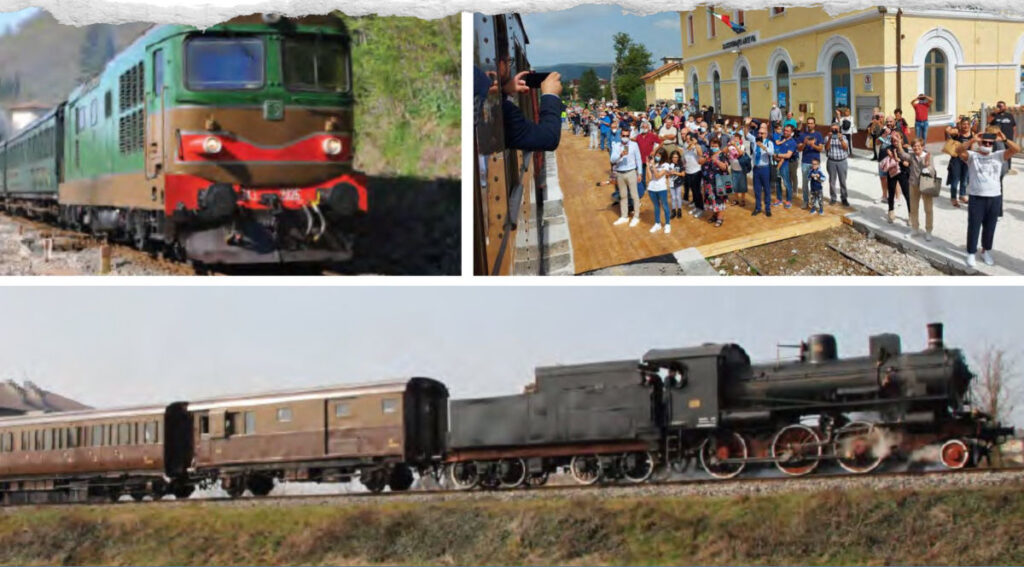 RailToLand is happy to announce the official program of the 5 days of Learning activities in the Marche region, where students and teachers from 3 different countries will discuss the topics of landscape, digitization and railways through a design thinking workshop, data acquisitions, lectures and virtual experiences. The UNIVPM group is organizing an amazing program with the support of Cagli Municipality and the Marche region, the initiative is also framed in the European Year of Youth!
The first day (14th June) will be dedicated to data acquisitions of the San Francesco Complex in Cagli, with tutorials on data processing and lectures on specific topics.
15th June will be devoted to the theme of travel: a historical train will take participants from Fabriano to Pergola. Here they will find a "multimedia gate" where they can make the virtual journey Porto-Vigo and digitally interact with cultural heritage of the Marche region. At the same time some participants will be able to practice the digital acquisition of an artifact / portion of land around the station of Pergola.
The 16th June is the day intended for the Design thinking workshop, in which students and teachers will work in groups and imagine projects, branding actions and ideas on the regeneration of heritage, mainly exploiting the digital transformation of its knowledge.
The morning of the 17th June will be dedicated to the usability test App RailToLand and its evaluation, while during the afternoon, at the Municipal Theatre of Cagli, will take place the conference: EUROPEAN LANDSCAPE AND HERITAGE IN THE DIGITAL AGE. Promotion, public engagement and participatory design of cultural heritage. Soon the program and the invited lecturers will be made available.
During the final day (18th June) we will discuss the results of the Design Thinking Workshop and give suggestions for improving the app. The day will end with the 5th Transnational Meeting.