RAILtoLAND | Año Europeo del Ferrocarril
This year it has been declared the European Year of the Railroad. For this reason, from Aula G + I PAI of the UPM and within the framework of the European project RAILtoLAND, we have designed a complete program of activities aimed at reflecting on the different dimensions of the railway (the railway in the arts, the material and intangible heritage linked to the railways, Railways landscapes, etc.).
These activities are organised around the VIII International Seminar that Aula G + I PAI organises every year.
This year, it is entitled " Railway Vision. Landscape, railway heritage and European identity" and is made up of the seminar itself, which will be held online on 20 and 21 May (see attached programme), as well as other activities with its own entity:
 literary contest "The railway in literature" (see below);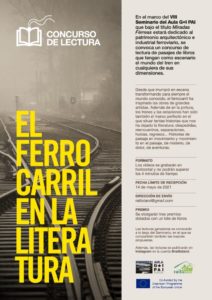 cinema-forum (

see below

);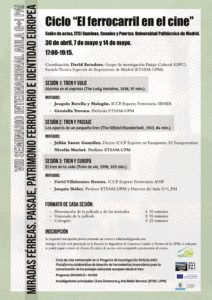 excursion to close the seminar (

see below

).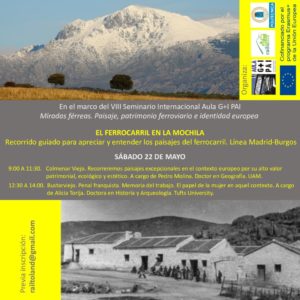 Registration for the seminar (days 20 and 21) must be done in advance
For the rest of the activities, the registration and / or participation details are specified in their respective programs.
We hope you are interested in and enjoy all these activities that we have prepared with great enthusiasm and effort.
Happy European Year of Rail! #EUYearofRail